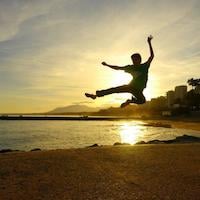 Filed by Mitchell Friedman

|

Jun 17, 2016 @ 5:40pm
Finding Nemo debuted back in 2003, and while Finding Dory catches up with Dory and introduces some new, lovable fish, it's time to find out what happened to your favorite characters from the original.
1. Bruce
Everyone's favorite vegetarian shark lived the rest of his long, wondrous life as a dipping device for tartar sauce.
2. Bubbles
Bubbles lived his dream to the fullest, finally finding his way onto the kid's menu at a crab shack.
3. Bloat
Beloved for his bulging, outsized eyes and even more outsized personality, Bloat was eaten at a county fair.
4. Crush