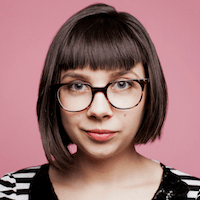 Filed by April Lavalle

|

Apr 20, 2016 @ 5:00pm
The first picture of Scarlett Johansson ​as Motoko Kusanagi in the new Ghost in the Shell movie was put online Thursday, and it might be the only time people were not happy to see a picture of Scarlett Johansson.
Many are speaking out against the "whitewashing" of the role by casting Johansson as the main character in a Japanese narrative. The character Motoko Kusanagi is actually a cyborg, meaning that she is using a robotic body made to look like a human, and it is technically not noted in the original manga that the body she is in is actually Japanese. Many argue, however, that having a Japanese person would make the most sense and service the story best. Things were only made more tense when news surfaced that the film's producers considered using CGI to make ScarJo appear "more Asian."
At a panel for Committee of 100, an organization of Chinese Americans, actresses Constance Wu (Fresh Off the Boat) and Ming-Na Wen (Agents of S.H.I.E.L.D.) discussed their feelings on the controversy. According to BuzzFeed, Wu slammed those who suggested using CGI to alter Johansson's appearance, calling it "heinous," and going on to say that it "reduces our race and our ethnicity down to mere physical appearance. And as well all know, our ethnicity, our races, and our culture are so much deeper than how we friggin' look."