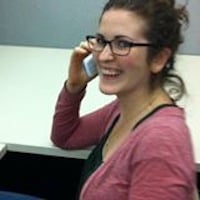 Filed by Shira Danan

|

Feb 29, 2016 @ 8:32am
Last night, actor Leonardo DiCaprio finally (!) won a Best Actor Oscar, taking home the statue for his role in The Revenant. In a speech that seemed well-rehearsed (he, like everyone, knew he would win), DiCaprio clarified that the movie wasn't just made as a way to get him the Oscar he's deserved since What's Eating Gilbert Grape?. It was also an exploration of the relationship between humanity and nature, which is currently not so great because of climate change.
https://www.youtube.com/watch?v=dyp_DVgT260
"Climate change is real. It is happening right now. It is the most urgent threat facing our entire species and we need to work collectively together and stop procrastinating," DiCaprio said. Let's hope it takes humanity less time to act on this important matter than it did for us to get Leo his Oscar.