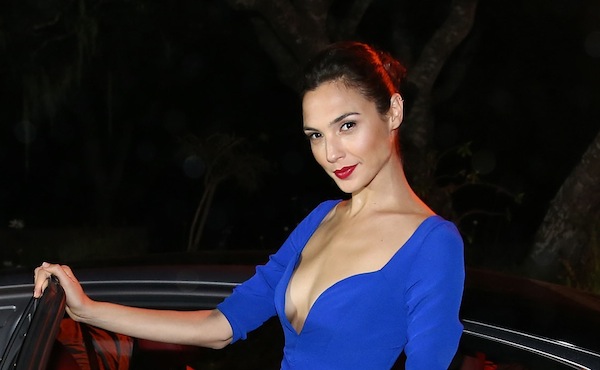 (Pic via Getty) Gal Gadot wearing a dress from the Wonder Woman Spring Collection.
Congratulations to Gal Gadot, who has landed the role of a lifetime as Wonder Woman in the upcoming Batman vs Superman movie. Not much is known about the film so far, only that it will pit eternally miserable comic book nerds against feminist bloggers in a battle to see who will be more angry about her playing third fiddle to Ben Affleck's Batman and the Superman no one likes.
Gadot represented Israel in the 2004 Miss Universe pageant, which may have provided her with just a taste of the hatestorm that will soon be blanketing her region.
The Internet is already buzzing. Comments on the Today Show's website range from "She lacks boobage" to "Her boob is fine... It's the skinny arm that troubles me." Over at the DC Comics Fan Page, Darwin Duckman wrote, "She's SKIN AND BONE! This chick doesn't look like she could lift a butter knife!" To which another commentor replied, "You're a moron to the fullest retardation degree."
The Israeli beauty may eventually be embraced by Wonder Woman fans the way Linda Carter has been, but until then she might want to avoid the Internet.
(by Jonathan Corbett)