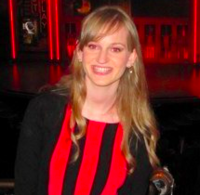 Filed by Orli Matlow

|

Jan 14, 2016 @ 9:50am
The Oscar nominations are out, so it's time to pick up the pieces after your office's losing Powerball pool and get the company ballots going. There aren't many surprises on this list (especially after hundreds of other lesser awards shows honored mostly the same things), except perhaps the snubbing of Carol for Best Picture.
Everyone's favorite comedy, The Martian, scored a nomination for Best Picture. After having been snubbed for both Anchorman and Anchorman 2, Adam McKay got a nomination for the brilliant, fast-paced The Big Short. And, as you'll likely keep hearing until the winners are announced February 28th, Leonardo DiCaprio is nominated for Best Actor. His long-overdue win might finally be coming thanks to his chemistry with his co-star, a bear.
Here are all the categories you care about (sorry, sound mixing):
Best Picture
The Big Short
Bridge of Spies
Brooklyn
Mad Max: Fury Road
The Martian
The Revenant
Room
Spotlight
Best Actor
Bryan Cranston, Trumbo
Leonardo DiCaprio, The Revenant
Michael Fassbender, Steve Jobs
Eddie Redmayne, The Danish Girl
Matt Damon, The Martian
Best Actress
Cate Blanchett, Carol
Brie Larson, Room
Jennifer Lawrence, Joy
Charlotte Rampling, 45 Years
Saoirse Ronan, Brooklyn
Best Director
Alejandro González Iñárritu, The Revenant
Tom McCarthy, Spotlight
Adam McKay, The Big Short
George Miller, Mad Max: Fury Road
Ridley Scott, The Martian
Lenny Abrahamson, Room
Best Supporting Actor
Christian Bale, The Big Short
Tom Hardy, The Revenant
Mark Rylance, Bridge of Spies
Sylvester Stallone, Creed
Mark Ruffalo, Spotlight