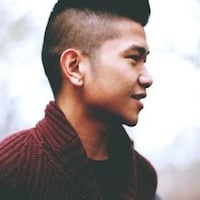 Filed by Keith Estiler

|

Mar 10, 2016 @ 10:27am
Thanks to a vicious, computer-generated bear who mauled his character in The Revenant, Leonardo DiCaprio finally got his coveted Oscar statuette. For legit bear-attack survivor, Allena Hansen, she found the scene to be hilariously preposterous. She described her frightful injuries to ABC News in the video, below.
https://youtu.be/0xWLBuJXx78
According to UPROXX, the 64-year-old Californian claimed that she was violently assaulted by a bear on her ranch in 2008. The bear left her without a nose, ears, and 14 teeth. As a result of the attack, Hansen went through many years of rehab and countless surgeries.
Warning: graphic content below.
https://twitter.com/mhng_farabz/status/707565651473211393
Comparing her serious injuries to Leo's, she told the Daily Mail: "As you can see from the pictures of me when I was taken to ER, Leo got off extremely lightly indeed. She added: "It struck me as risibly faked."
Hansen managed to escape from the bear—she struck its eye with her thumb nail and her two huge dogs helped scare him off with their barking.