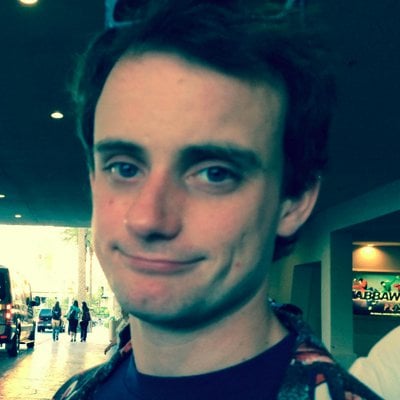 Filed by Johnny McNulty

|

Mar 09, 2015 @ 5:55pm
A donations-funded wolf pack of one.

Posted to Facebook with the caption "Make sure you love your JOB!" (via Facebook)

Thaddeus Kalinoski was once a Philadelphia hotel restaurant manager, but all that changed in 2011 when the lucky man lost his job, lost his wife, grew a beard, gained 20 pounds...and discovered that he looked exactly like Zach Galifinakis' character Alan from The Hangover. Now, he makes a quarter-million a year impersonating Alan in Las Vegas, accompanying people to parties so they can live out their own Hangover fantasies.

Photo: Fun shoot for me today with @zachonthevegasstrip & @lindseyjenningz, @bricksiesuicide &... http://t.co/39K7ywZSzO

— Milloux Suicide (@Milloux) May 18, 2014
OK, so the genesis of his lucky break was actually pretty sad, as he told the Daily Mail in an extended interview. His job's long hours took a toll on his marriage, and even after he stepped down to focus on their relationship, "my sacrifice was not enough for her - she still walked out on me."
20 pounds of alcohol and beard later, "I looked at myself in the mirror and thought 'wait a minute - you look like Alan.'" People had already started calling him that when he went out at night, and at first he moved to Atlantic City to have fun with it, but the real adventure began, appropriately, when he and a friend went to Las Vegas for the weekend: