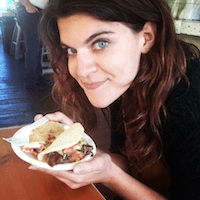 Filed by Kelsey Solywoda

|

Sep 16, 2016 @ 9:39am
Calvin Harris and Taylor Swift have come a long way since their very public breakup and angsty Twitter fight over the summer, but they're not done taking digs at each other quite yet.
Harris released a new single on Thursday, titled "My Way." Now, we can't confirm this for sure, but it definitely seems like he's throwing some major shade at one Miss Tay-Tay Swift. Listen for yourself:
Lyrics include:
"I lie awake, two-faced."
"I made my move and it was all about you."
"You were the one thing in my way."
Sounds like a breakup song to me! Oh, Calvin and Tay Tay. How did we get here?
Harris tried to play it cool, though. Here's what he told iHeartRadio about the new song:
[The] song's kind of about breaking out of a situation that you thought was a good thing," he shared. "Then, you're way more comfortable out of it. And it could be anything. It could be a job, or it could be a relationship. I had kind of the idea for the concept for a few years, but I didn't know how to work out how it sounded.