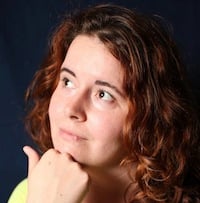 Filed by Aimee Lutkin

|

Nov 18, 2015 @ 4:13pm
In an interview with People, singer songwriter Carly Simon finally confirmed the long-time rumor that her hit song "You're So Vain" is about (at least) one of her famous exes. She's been romantically linked with a lot of Hollywood hunks, including Mick Jagger, Kris Kristofferson, Jack Nicholson and Cat Stevens. And the winner is...Warren Beatty! We're all drunkenly singing about Warren Beatty:
https://www.youtube.com/watch?v=zahlMAwHrsM
Or, at least, we're singing part of the song about Warren Beatty. See, he's only one verse out of the piece. Carly Simon has dated a LOT of total a-holes. She says:
I have confirmed that the second verse is Warren...Warren thinks the whole thing is about him!...
On whether or not she'd ever come clean about who her other jerk muses are:
I don't think so, at least until they know it's about them. Probably, if we were sitting over at dinner and I said, 'Remember that time you walked into the party and...' I don't know if I'll do it. I never thought I would admit that it was more than one person!
Here's the verse inspired by Beatty: