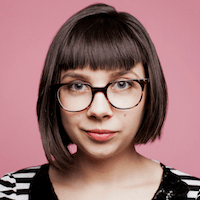 Filed by April Lavalle

|

Apr 08, 2016 @ 1:50pm
Jennifer Lopez's new song seems like it has all the makings of a super fun feminist anthem that you might want to put on your "girl power" playlist. It features J.Lo telling her boyfriend (or whoever) that she will not be cooking or cleaning while he just sits around playing video games, and ladies everywhere are totally like "yay!" There is just one big thing keeping this song from being the feel-good, lady-empowering hit you want it to be—it was produced by alleged rapist and Dr. Luke.
For those who don't know, singer Kesha (or Ke$ha, for the true fans) sued Dr. Luke, claiming sexual assault and battery, sexual harassment, gender violence, civil harassment, violation of California's unfair business laws, intentional infliction of emotional distress, negligent infliction of emotional distress, and negligent retention and supervision. Kesha has been trying to break her contract with the music producer ever since.