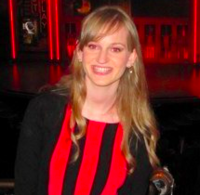 Filed by Orli Matlow

|

Aug 29, 2016 @ 9:08am
Sunday night, the VMAs gave Kanye West four minutes to do whatever the hell he wanted, and Kanye went full Kanye. He delivered a wide-reaching sermon that covered the topics of fame, love, slavery, and the history of merchant artists (really), violence in Chicago, and his infamous "Famous" video.
Kanye gave shoutouts to a few women in particular, for instance his ex-girlfriend Amber Rose, whom he both dated and feuded on and off with, his "G" wife Kim Kardashian West, and of course, Taylor Swift.
First, he joked, "later tonight, 'Famous' might lose to Beyonce, but I can't be mad. I'm always wishing for Beyonce to win so…" That was an allusion to the notorious "Imma let you finish moment" that "made that bitch famous."
"You know, like, people come up to me like, 'Yeah, that's right! Take Taylor!' But bro, like, I love all y'all. That's why I called her," he said, then transitioning into something much more serious: parents whose children have been killed.