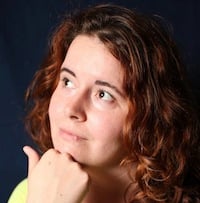 Filed by Aimee Lutkin

|

Jan 22, 2016 @ 4:55pm
Rapper Macklemore released a free nine-minute song on iTunes today called "White Privilege II" in which he name drops celebrities like Miley Cyrus and Iggy Azalea, accusing them of cultural appropriation. It's a follow up to "White Privilege," a track on The Heist, and it references Macklemore's involvement with the #BlackLivesMatter movement.
The verse that calls out other musicians goes:
You've exploited and stolen the music, the moment," he raps at one point. "The magic, the passion, the fashion, you toy with / The culture was never yours to make better...

You're Miley, you're Elvis, you're Iggy Azalea/ Fake and so plastic, you've heisted the magic/ You've taken the drums and the accent you rapped in/ You're branded 'hip-hop,' it's so fascist and backwards.
This is confusing for many, because Macklemore is a white rapper who is often pointed to as an example of a white person being more successful than a black person in the hip-hop and rap industry. Anyway, here's the song, and it's a roller coaster of emotions: