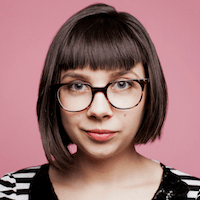 Filed by April Lavalle

|

Jun 03, 2016 @ 3:21pm
Just hearing "bada-ba-ba-ba, I'm lovin' it" is enough to make anyone instantly start craving fries, but most people never knew the person who initially wrote the jingle. In a recent interview with Steve Stoute, the former record executive and founder of the advertising agency Translation revealed that the man behind the jingle is none other than music mogul and frequent Kanye collaborator, Pusha T. Stoute discusses it at the 4:00 minute mark in the video below.
That's right, the same dude who makes the expletive filled rap songs your mom wouldn't let you listen to as a kid is also the same guy responsible for your fast food cravings. Thus proving he is, truly, one of the most versatile rappers in the game.
Although the jingle premiered in a successful McDonald's campaign in 2004, it seems like it has been in your life forever. You can even hear Pusha rapping in the original, extended version of the song—which was featured on a global commercial you've probably seen way too many times.