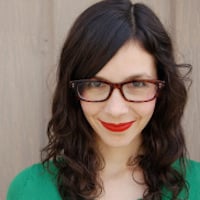 Filed by Meg Favreau

|

May 03, 2016 @ 2:10pm
Radiohead—the band that you either love or are trying to love because everybody keeps saying "You really got to get into Radiohead, man"—released a new video today, a delightfully creepy bit of claymation for the song "Burn the Witch." This follows the band's shenanigans on May 1, when they "erased their Internet presence," deleting almost everything from their Facebook, Twitter, and website. Mercifully, the band didn't write one of those 1000-word "why I'm leaving Facebook" posts.
But! Back to today's exciting news: here's the video for "Burn The Witch," which was directed by Chris Hopewell:
Rumors were already swirling that the band was on the verge of releasing a new album, since they've scheduled several concert dates for this summer. Radiohead has also sent some fans and music reviewers cryptic pieces of mail reading, "We know where you live." Which is kind of obvious if they have their addresses to send them things.