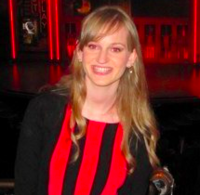 Filed by Orli Matlow

|

Aug 26, 2016 @ 1:08pm
Rebecca Black was just fourteen when she had both the privilege and the misfortune to become a viral meme star. The "Friday" "singer" is now a singer (without the quotation marks), grown up enough to celebrate every day of the week.
A photo posted by Rebecca Black (@msrebeccablack) on
Black is celebrating Friday, August 26th even more than she celebrates every other Friday, by dropping a new single, "The Great Divide."
Because time has passed, she has gotten older. She even looks different at the age of 19 than she did at 14.
Many people have had her voice stuck in their heads for every 24-hour period between Thursday and Saturday for the past five years.