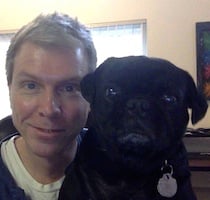 Filed by Jonathan Corbett

|

Jul 11, 2014 @ 11:37am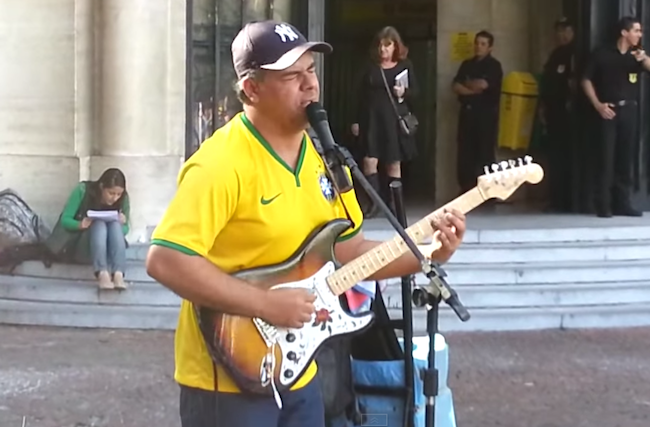 Way on down south São Paulo town.
This has been a tough week for Brasil, but hopefully they can take some comfort in knowing that, thanks to this São Paulo street performer, they're currently dominating in the World when it comes to covering classic rock favorites Dire Straits.
"Sultans of Swing" is a famously difficult song to play on guitar, and this guy crushes it. While also doing a spot-on Mark Knopfler, with only a drum track behind him (if you don't count the girl sitting on the stairs taking notes the entire time as if she's writing an article for One-Man Cover Band magazine.
BONUS: While the performer is crushing "Sultans of Swing," the old man in the green shirt delivers a master class in frugality, listening for several minutes before finally rummaging through his bag for a few coins. As if he wanted to be sure the guy could pull off the guitar solo before he parted with his money.
He nailed it. And now the São Paulo street performer is world famous as the Brazilian Mark Knopfler.
(by Jonathan Corbett)