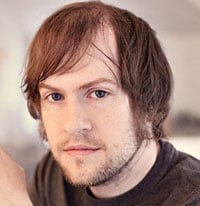 Filed by Brian Boone

|

Jun 05, 2016 @ 11:17am
Do one-hit wonders hate being one-hit wonders? Imagine clawing your way up through the music industry, playing bars for years before finally topping the charts with your most pop-friendly hook, and then that's it. It's over. The public likes your one song, and then tire of you. Does it sting? Probably not for these artists, because they wound up richer than than their more famous peers.
How did they do it? By giving up on being famous and finding out what they were really good at: getting filthy stinking rich.
1. Thomas Dolby, "She Blinded Me With Science."
Thomas Dolby made synth pop about science, embodied by his only hit, 1982's "She Blinded Me With Science." But that geeky act wasn't just Dolby's stage persona—dude totally loved science for real. In the early '90s, Dolby founded a company called Headspace to develop a downloadable music file format (RMF) for the then-burgeoning Internet.
A few years later, Dolby renamed the company Beatnik, and he and Beatnik were ahead of the curve on mobile phones. Beatnik made sound synthesizers for cell phones and developed hundreds of polyphonic ring tones. They licensed those tones to companies like Nokia. That omnipresent default Nokia tone? Dolby is responsible for that.