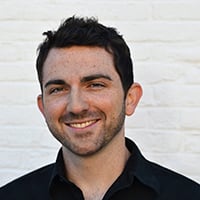 Filed by Chip Dwyer

|

Jul 12, 2016 @ 5:08pm
As always, spoilers for the entire series lie ahead.
It seems Jon Snow may have had a hint about his lineage from a distant relative way back in Season One. This foreshadowing was revealed in the traditional manner: by a nerdy sleuth on Reddit with lots of time on their hands. Since Season Six ended, dedicated fans of the show have had a field day rewatching previous seasons for clues about the current plot developments.
The conversation goes way back to when Jon was a rookie at the Wall. Jon had just learned of Ned Stark's arrest by the Lannisters. He spoke with Aemon, the maester of the Night's Watch. During this conversation, Jon learns that the maester was born Aemon Targaryen. He told Jon the story of when he learned that nearly all the Targaryen descendants had been killed in Robert's Rebellion.
But when Aemon was asking Jon what Ned would do in this situation, he focused on the contrasts between love and duty: