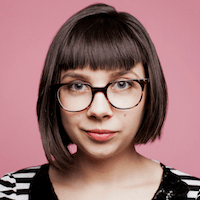 Filed by April Lavalle

|

May 18, 2016 @ 11:30am
A Saturday Night Live sketch written ten years ago finally made it to air last night on a segment called "Second Chance Theatre" on Late Night with Seth Meyers. "Second Chance Theatre" is where Meyers mounts sketches that never made it to SNL, and Andy Samberg's, entitled "Wanna Come With?" finally made its debut. It proves two things: that comedy is timeless and that Samberg definitely made a good call by getting that haircut.
Ah, the freedom of doing a sketch without the fear of Lorne Michaels yelling at you for breaking. Samberg was joined by Kenan Thompson, Greta Gerwig and Seth Meyers himself to finally bring this strangely relatable sketch to life.
Although it was not Saturday, it definitely did its job to transport you back to SNL in 2006, minus hearing "Dick in a Box" every five seconds and Kristin Wiig in every other sketch.