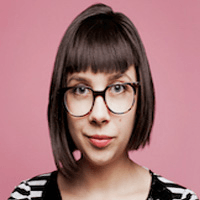 Filed by April Lavalle

|

Jul 14, 2016 @ 9:22am
Ready or not, here comes another Kardashian-centric reality show.
Rob Kardashian and the future Mrs. Blac Chyna Kardashian are taking their relationship public-er by following the family tradition of having a spin-off reality series. The couple will appear in six hour-long episodes for their "docu-series" under the extremely original title Rob & Chyna. Here is a picture Rob posted on his Instagram that indicates that filming is underway.
A photo posted by ROBERT KARDASHIAN (@robkardashian) on
The show is set to chronicle the day-to-day lives of the engaged couple as they prepare to usher a new Kardashian into the world. Yes, Blac Chyna is with child, in case you've been living under a rock or just covering your ears and yelling "LALALALA I CAN'T HEAR YOU" every time the word "Kardashian" is uttered.
Look, if you're mad at having more Kardashian-ness on your television screen, blame E!'s Executive Vice President of Original Programming & Development Jeff Olde. He is the one who gave the show the greenlight.