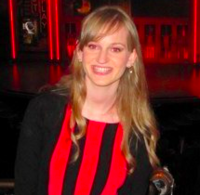 Filed by Orli Matlow

|

May 08, 2016 @ 10:32am
Donald Trump is now really the presumptive Republican nominee, so it's time he sat down with Dana Carvey, the SNL actor best known for playing George H.W. Bush...playing a different famous character that nonetheless embodies the GOP base: the Church Lady.
Dana Carvey's iconic agent of the almighty returned to SNL to address the current political landscape and state of Madonna's buns. Church Lady even brings out someone she has been talking about for decades: Lucifer in the flesh. Or as he's known to most, Ted Cruz. Get reacquainted with the Church Lady before Trump makes her VP.
Isn't that special?