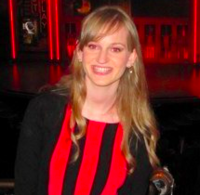 Filed by Orli Matlow

|

Jun 17, 2016 @ 10:57am
Finding Dory came out in theaters on June 17 after over a decade of anticipation, and Ellen DeGeneres is as lovable a fish as she is a human. In honor of Ellen's first big blockbuster since, well, Finding Nemo, and Dory's hilarious sense of whimsy, here are Ellen's best pranks, where she trolls celebs and makes sure they just keep swimming. No celebrity is safe: Especially not Dennis Quaid.
1. Adele's spiked smoothie at Jamba Juice.
Ellen was in Adele's ear on a trip to Jamba Juice, where the British songstress got to munch on wheatgrass like a deer in the forest and compare it to its British equivalent, "Swishy Chug."
2. Matt Lauer's nipple pasties at the Emmys
Embroiled in a longstanding prank war, Ellen got Matt Lauer in front of all their colleagues at the esteemed daytime Emmys. Using some clever editing action, she got Matt to show off his shimmy and six-pack, and to donate $1,000 to charity for every winner who thanked him. In addition to brokering a prank peace to their prank war, Matt and Ellen donated thousands of dollars to Nepal earthquake relief.
3. The even-less-efficient barista