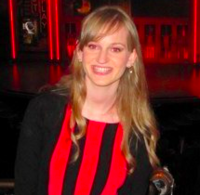 Filed by Orli Matlow

|

Aug 22, 2016 @ 8:38am
On Sunday, former Teen Mom star Farrah Abraham became the Source of Internet Outrage of The Day when she posted a pic of her daughter to promote her new show, Teen Mom OG. Many people say the photo is inappropriate for a seven-year-old kid. Sophia Abraham's sassy pose is undoubtedly one that every kid has struck while imitating music videos, but people are criticizing Abraham for putting it on the internet for creeps to ogle.
The comments are harsh. One fan joked:
This promo for the show doesn't look right. It's like she's promoting her daughter for the show as the next Teen Mom. That's the first impression I got.
One pointed out that seven-year-olds posing in bikinis is a widespread trend on reality shows other than Teen Mom:
Everyone is talking about bikinis and provocative poses.... But it's ok for other little children to dress and pose like that at beauty pageants. Walk up and down a stage like its the Victoria secret fashion show in front of ppl.. Some of whom should probably have sex offender status...
And of course there were the pious fans praying for Abraham and her family.
I'm praying that @farrah__abraham finds faith in the life and starts raising her daughter in a better way, it's not so much about the way you look physically but what's inside that counts. Beauty comes from within. I know she wants to make lots of money but exploiting yourself and child is not that way to go. In the end you can have all the money in the world and still be unhappy. I'm praying for her.