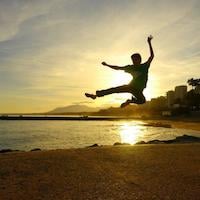 Filed by Mitchell Friedman

|

May 09, 2016 @ 9:24am
Last week, all Game of Thrones fans could talk about was the resurrection of the one true god, Jon Snow. If you watched last night, you know he's not quite a messiah because, to paraphrase Tormund: "dick too small." Here are the 21 funniest reactions to Jon's penis, and to a few other small—disappointingly small, and presumably shriveled—details from Sunday's "Oathbreaker."
1.
Tormund: They think youre a God
Jon Snow: Im no God
T: I know Ive seen your pecker. What God would have a pecker that small?
T: lol
JS: lol

— Blanco Niño (@SchennForJVR) May 9, 2016
2.
jon snow: i did what i thought was right and i got murdered for it and now i'm back. WHY?!
davos seaworth: ¯\_(ツ)_/¯

— Bored to Dadth (@markhoppus) May 9, 2016
3.
Only Game of thrones can make hanging a child the greatest thing ever. #Olly

— William Smyth (@DrSprigs) May 9, 2016
4.
So glad Game of Thrones has decided to throw in flashback sequences. Things weren't confusing enough. #GoT

— Cousin Sal (@TheCousinSal) May 9, 2016