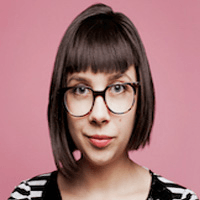 Filed by April Lavalle

|

Sep 07, 2016 @ 5:10pm
Well, no one asked for it, but it looks like the 80's cult movie Heathers is getting a television reboot. Again!
In the past, both Fox and Bravo tried to launch a Heathers spin-off TV show, but neither stuck. Now it's TV Land with the green light to take the Heathers into 2016. But if you're expecting a bunch of white girls in plaid skirts to lead the series, you're very wrong. Here are what the new Heathers are going to be like, according to The Hollywood Reporter.
TV Land's take is described as a black comedy that takes place in the present day. It features a new set of popular-yet-evil Heathers — only this time the outcasts have become high school royalty. Heather McNamara (originally played by Lisanne Falk) is a black lesbian; Heather Duke (Shannen Doherty) is a male who identifies as gender-queer whose real name is Heath; and Heather Chandler (Kim Walker) has a body like Martha Dumptruck.​
So, basically, this batch of Heathers won't be the same Heathers that you are used to. It will be interesting to see how the network connects this reboot to the original film, although maybe they'll just skip that part, seeing as how high school "mean cliques" are a popular TV/film genre on their own.