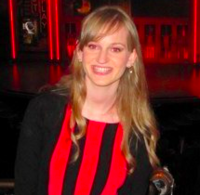 Filed by Orli Matlow

|

Oct 15, 2015 @ 11:40am
When the Homeland production team were seeking Arabic graffiti artists to "lend authenticity" to the show's version of a Syrian refugee camp, they had a hard time finding artists who would collaborate. Five seasons in, the show has earned the reputation as "the most bigoted show on television" for its perpetuation of negative stereotypes of Arabs, Pakistanis, and Afghans.
A Cairo-based group of artists got the call about working for the show, and decided to take the opportunity to call them out on their sh*ttiness in a badass way. They explained in their statement, cleverly titled "'Arabian Street Artists Bomb Homeland: Why we hacked an award-winning series':
Given the series' reputation we were not easily convinced, until we considered what a moment of intervention could relay about our own and many others' political discontent with the series. It was our moment to make our point by subverting the message using the show itself.
Artist Heba Amin explained how pointed the production teams' request was:
In our initial meeting, we were given a set of images of pro-Assad graffiti- apparently natural in a Syrian refugee camp. Our instructions were: (1) the graffiti has to be apolitical (2) you cannot copy the images because of copyright infringement (3) writing "Mohamed is the greatest, is okay of course". We would arm ourselves with slogans, with proverbs allowing for critical interpretation, and, if the chance presented itself, blatant criticism directed at the show. And so, it came to be.