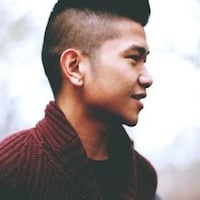 Filed by Keith Estiler

|

Apr 01, 2016 @ 10:05am
In the The Tonight Show's latest "Hashtags" segment, Fallon shared some very hilarious tweets from parents regarding their very strange kids. Using #MyKidIsWeird, Fallon embraced the peculiar behavior of children everywhere.
One of the greatest, saddest, most hilarious tweets Fallon shared in the video was: "One of the kids in my class came out of the bathroom and quietly said to himself, 'Well that hurt…'"
That kid gets an A+ for being brutally honest.
Want more? Here are some of the weirdest things parents shared on Twitter that didn't make it on the show: