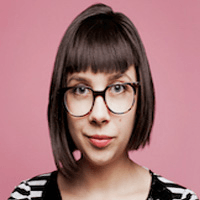 Filed by April Lavalle

|

Jul 11, 2016 @ 10:56am
Last Week Tonight is currently on hiatus, but John Oliver still took the time to make a little YouTube video for any fans who might be missing his dry British wit and scathing commentary.
Instead of discussing politics or world events, Oliver took a moment to read some of the mean YouTube comments internet bullies have been leaving on his videos. As you may or may not know, the internet is a terrible place where people sit behind their computer screen and write anonymous insults to people they have never met, but luckily Oliver doesn't seem to really care.
Ironically, instead of being filled with more hateful comments, the majority of the comment section on this video is people debating which Pokemon actually most resembles a child molester.
I thought he was gonna say the mix between a Pokemon and a molester was Mr. Mime XD