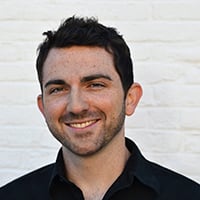 Filed by Chip Dwyer

|

Oct 14, 2015 @ 8:15pm
Lena Dunham is set to set to direct a new HBO show, Max, which will be set in the magazine industry in 1963. It will carry themes of second-wave feminism, and actress Lisa Joyce is set to star as a young magazine writer. Joyce has had parts in Boardwalk Empire and The Good Wife, but this will be her first leading role. The pilot was written by Murray Miller, a writer and executive producer on Girls. Jenni Konner and Ilene Landress, also writers and producers on Girls, will be joining the team for the new show. Sounds like a formidable team, and an easy approval by HBO.
The time period of the show should be fertile ground for exploring feminism and sexism, as we've seen with Amy Schumer parodies of dated sexism, and the struggles of women in the workplace on Mad Men. Lena Dunham's feminist efforts have recently expanded beyond the arts. She had the opportunity to interview and directly ask Hillary Clinton if she is a feminist, and has a new email newsletter that featured a gender wage gap essay by Jennifer Lawrence.