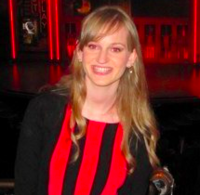 Filed by Orli Matlow

|

May 25, 2016 @ 4:33pm
Just like how the Internet clobbered real person Chrissy Teigen for going out for dinner when she has a baby, Mindy Kaling's character on The Mindy Project is also expected to be at home with her kid at all times.
With people wondering how Fake Mindy dares to date when there's a baby at home, Real Mindy took to Twitter to call out those who criticize her character when they wouldn't see a problem if she were a dude.
People ask where Mindy's baby is when I'm on a dating story. He's off playing w/the children on male-driven comedies no one ever asks about.

— Mindy Kaling (@mindykaling) May 25, 2016
Fans responded to the tweet with the usual responses of "SLAY!!!", "YAAAAAS" AND "Marry me," and also some stellar responses.
@mindykaling wait? do you mean Ross didn't have to explain where Ben was in all those dates he had in 10 years? Mindblowing

— Lady Botona (@LadyBotona) May 25, 2016
@mindykaling Remember, if a female character doesn't explicitly mention a babysitter that means they just left the baby leashed to a tree.

— Katie (@stressandstars) May 25, 2016