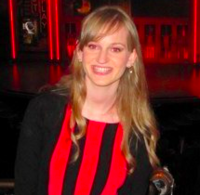 Filed by Orli Matlow

|

Sep 20, 2016 @ 8:57am
On Monday night's Full Frontal, Samantha Bee took down America's birthday clown Jimmy Fallon for his kid gloves treatment of tiny-handed Donald Trump.
"Aww, Trump can be a total sweetheart with someone who has no reason to be terrified of him," Bee joked. "I noticed there were no cutaway shots to The Roots. I wonder why."
Samantha Bee is the undisputed Queen of Late Night. And no, not just by default, but because she has consistently funny, pointed jokes that don't try to humanize a human hate crime.
Watch the whole segment, which takes down the rest of NBC and the media along with Fallon.
Bee eviscerated NBC for cursing us with The Apprentice and handing Trump 90 minutes of goofy publicity on Saturday Night Live.
"I guess because ratings matter more than brown people," Bee said. "Sure, he's making life palpably dangerous for Muslims and immigrants, but hey, he's good entertainment!"