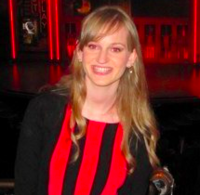 Filed by Orli Matlow

|

Jan 06, 2016 @ 8:43am
Tuesday night on Late Night, Samuel L. Jackson responded to a Mean Tweet, posted by none other than human trash machine Donald Trump. Trump took time out of his busy day of spreading xenophobia to address one of the biggest issues facing America: the fact that Samuel L. Jackson is in a lot of commercials.
I don't know @SamuelLJackson, to best of my knowledge haven't played golf w/him & think he does too many TV commercials—boring. Not a fan.

— Donald J. Trump (@realDonaldTrump) January 5, 2016
Trump's tweet was a response to something Jackson said in an interview with United Airlines' magazine. When asked who the better golfer was between the two of them, Jackson said with a sneaky smile, "Oh, I am, for sure. I don't cheat."
On Late Night, Jackson exposed the truth to the public: not only has he met Trump, but he met him a lot. He did in fact play golf with him, as Black-ish's Anthony Anderson and Trump's caddy are confirmed witnesses.
Here's hoping this is the controversy that finally brings down Trump. Something has to. Right?