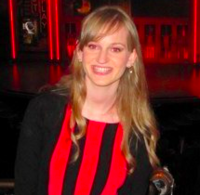 Filed by Orli Matlow

|

May 02, 2016 @ 2:00pm
The cast of That 70s Show, featuring the cuddly/betrothed Mila Kunis and Ashton Kutcher, hung out on the set the of Kutcher and Danny Masterson's new show, The Ranch. Bringing out the Christmas spirit in April with decorations and a touching reunion, the gang is still all alright.
It's a trippy vortex of nostalgia, making you long for the 2000s version of the 1970s.
A photo posted by Laura Prepon (@lauraprepon) on
For reference, here's one of the "Before" pictures:
It's important to note, however, that one Topher Grace is not in the picture. Either he's taking the photo, or it's a reunion of the post-Topher final season cast. Or he just couldn't make it.
In that case, Josh Meyers must be the photographer.