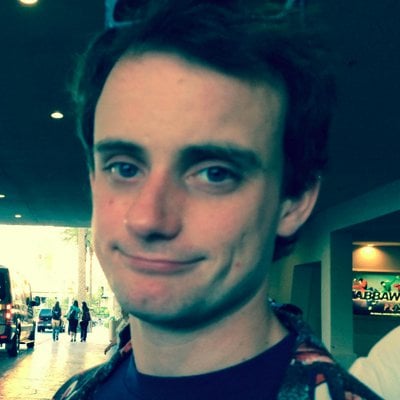 Filed by Johnny McNulty

|

Jun 02, 2014 @ 4:05pm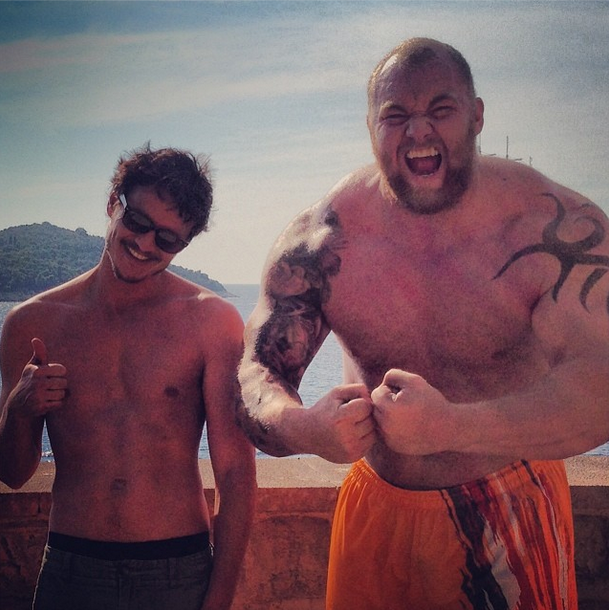 Please stop doing that with your hands, sir.
Look, I'm not ready to talk about last night's Game of Thrones yet. I keep thinking about it so much, it's like my head's about to burst. For anyone else who is looking to pick up the pieces from last night's episode, The Mountain and The Viper, this on-set photo posted by Pedro Pascal (on left, who plays Prince Oberyn) with Hafþór Júlíus (on right, he's the mountainous fellow) should be a band-aid for your shattered mind.
It's nice to see them hanging out and being buds. Mostly, it's nice to see that no one is hurt, everyone is smiling, and that Game of Thrones is not real. This was posted to Pedro Pascal's Instagram, probably just to help us all get some unbroken sleep tonight. It will certainly help us here at HappyPlace be able to calmly sit down and write our Facebook recap of the episode, as we do every week.
As Gawker pointed out, however, Lena Headey (Cersei Lannister) has no qualms about torturing her instagram followers, as they found out when they realized that this photo from a few weeks ago was foreshadowing: