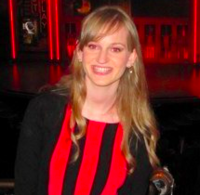 Filed by Orli Matlow

|

Oct 18, 2015 @ 10:15am
Blammo! Even more than the treat of seeing Larry David as Bernie Sanders, last night's SNL was notable for the host. The return of Tracy Morgan to SNL meant a return to 30 Rock, both the place and the show. In his monologue, Morgan explains how his life-threatening accident and loving homecoming were foretold on 30 Rock, which then cut to an "episode" from 2012, complete with ads for Smash and Animal Hospital, because 2012. Thank you to Obi-Wan Kenobi/Lorne Michaels, for making this happen.
https://www.youtube.com/watch?v=H9UkjPF5X6o
It's good to see Tracy come home and recover from the accident we always assumed would happen as the result of a jealous narwhal rather than a careless Walmart driver.