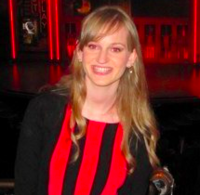 Filed by Orli Matlow

|

Feb 01, 2016 @ 8:54am
Musical theater fans and frantic live-tweeters alike were blown away by Vanessa Hudgens as Rizzo in Grease: Live Sunday night, her first high school musical since High School Musical. Her performance was especially remarkable under the circumstances. Hudgens' father, Greg Hudgens, passed away just the day before from stage 4 cancer at 64-years-old:
https://twitter.com/VanessaHudgens/status/693839722741780481
https://twitter.com/VanessaHudgens/status/693839762327625728
More than any cast member, Hudgens' performance would be compared to the original, thanks to the long shadow cast by Stockard Channing's iconic performance. Hudgens shined, both paying homage and making the role her own.
Her "Look at Me I'm Sandra Dee" was perfectly sassy, making Rizzo the most charming bully.
https://www.youtube.com/watch?v=_6TVMkvkjAI&list=PLXd9aCB0yKuiCC4DJsQeEewLOjKwh0DMg&index=7