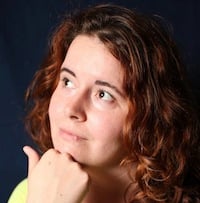 Filed by Aimee Lutkin

|

Oct 26, 2015 @ 9:33am
Christian vloggers Sam and Nia were originally made famous by a video in which Sam steals his wife's urine so he can surprise her with a positive pregnancy test. They're also famous for being conservative Christians, which is why it was deliciously hypocritical when Sam's name was found on the list of potential cheaters released by the Ashley Madison hackers. Following this reveal, there were a number of videos where Sam freaks out about the backlash he and his wife are receiving. They decided to take a break from constantly sharing their lives, because for some reason people aren't nice in the YouTube comments.
BREAK OVER. In a new video, Sam announces he and Nia are expecting another baby. The pregnancy from the original viral video sadly ended in a miscarriage, so the news seems very welcome and overwhelming for the couple's parents.
https://www.youtube.com/watch?v=aY-KSgwhJnM
It also seems like they're pretty disappointed to find a dry old hamburger bun in the over. Where's the cake?