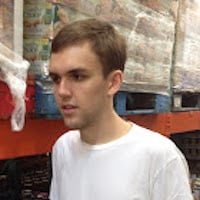 Filed by Bijan Samareh

|

Sep 04, 2015 @ 10:36am
Trolling isn't always a bad thing.
It's just the mean-spirited trolls who give it a bad rap. Granted, those are the majority of trolls, but every once in a while, some noble souls have a higher purpose in mind when they decide to be annoying. Let's all take a moment to recognize the achievement of those who seek to make the world a better place by trolling in the name of justice.
1. South Park takes on the Washington Redskins name controversy.

In the 18th season premiere of South Park, the boys start a company called "Washington Redskins" after learning that the football team lost the rights to their name due to its offensive nature. In a promo for the episode, the owner of the Redskins demands his team name back, saying that it's "derogatory" and "offensive" for the boys to use it. The scene does a great job of skewering the discussion surrounding the controversy, but what's even more impressive is the fact that they aired it during a Redskins game after buying commercial time in Washington, D.C., specifically to mess with Redskins fans. This makes me want to start watching sports.