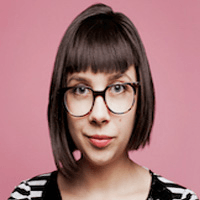 Filed by April Lavalle

|

Sep 08, 2016 @ 12:13pm
YouTuber Zoella is expanding her empire by releasing a homewear and lifestyle collection. You would think that everyone would be thrilled to now be able to buy Zoella-mandated coffee mugs, planners, and pillows, but some people are accusing the vlogger of just slapping her name on anything in order to make a quick buck. Well, the criticism must have really hit home for the 26-year-old, because while Zoe Sugg's personality is usually all rainbows and kitten farts, the claws came out for this series of tweets.
When will some people realise I don't just slap my name on things. I work BLOODY HARD at everything I chose to bring out.

— Zoë (@Zoella) September 7, 2016
These things take months, if not years of careful planning, testing & designing & every single thing I have, I am 100% proud of & happy with

— Zoë (@Zoella) September 7, 2016
I don't sit at home waiting for everyone else to do everything for me, I'm way too much of a perfectionist/control freak for that 😂

— Zoë (@Zoella) September 7, 2016
How could anyone give Zoella a hard time? All she does is make videos showing you what candles she likes, and how to put on eyeliner with a cute British accent. Luckily, for every one hater Zoella has, she will always have 10 times more fans.