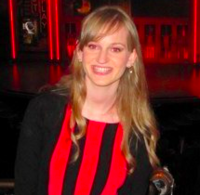 Filed by Orli Matlow

|

Mar 28, 2016 @ 6:17pm
A Massachusetts man (or possibly his granddaughter, it's pretty unclear) had just one humble request for his 98th birthday: to go viral. Granddaughter Julia Gaswell shared the photo three weeks ago, asking Facebook users to respect their elders and make his dream come true. Grampa Geswell simply asked for as many likes as he has years under his belt, and he succeeded! He got 98 likes. Plus an additional 67,000.
My daughter does not think I can get 98 likes for being 98 years old. Can we prove her wrong?

(Please share!)

1 Like = RESPECT!!!
If only respecting your elders was always as easy as clicking "Like."
March 28th is the big day, and people shared birthday wishes from all around the world.
Happy birthday, Grampa! And remember kids, do not lose hope. You can always go viral in your old age.
As we imagine this grampa would say, "Thanks for the likes, now get off my lawn!"