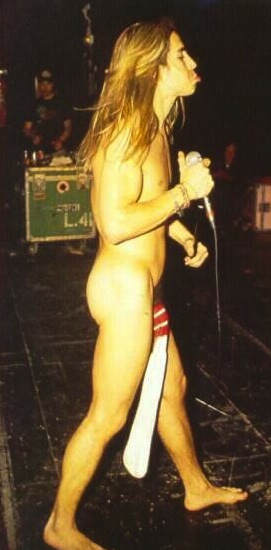 Other celebrity birthdays for November 1!
Charlie Kaufman turns 52 and will hire a doctor to erase the memory of Synecdoche, New York from his brain.
Astronaut Jan Davis turns 57 and is proud to have never worn a diaper in space.
Friday the 13th star Betsy Palmer turns 84 and is, sadly, unlikely to outlive the Friday the 13th franchise.
Toni Collette of United States of Tara turns 38 and is running out of personalities to attract viewers.
Jenny McCarthy is 38 and unaware that scientists are working on a vaccine to prevent people from listening to Jenny McCarthy.
Larry Flynt turns 68 and was saddened by the recent death of Bob Guccione because it makes him the creepiest old pornographer around.
Def Leppard's Rick Allen turns 47 and will have more birthday sex than any other one-armed drummer in the world.