Santa's got his DNA test ready. (Via)
Christmas has come to Facebook, which means your feed is already overrun with annoying Christians losing their minds about having to say "Happy Holidays," annoying atheists reminding everyone that Christmas began as a pagan holiday, and about 10,000 photos of woefully misshapen gingerbread men. The posts gathered here celebrate just how joyously wrong a Facebook yuletide status can be.


Yay! Let's go have really depressing boners! (Via)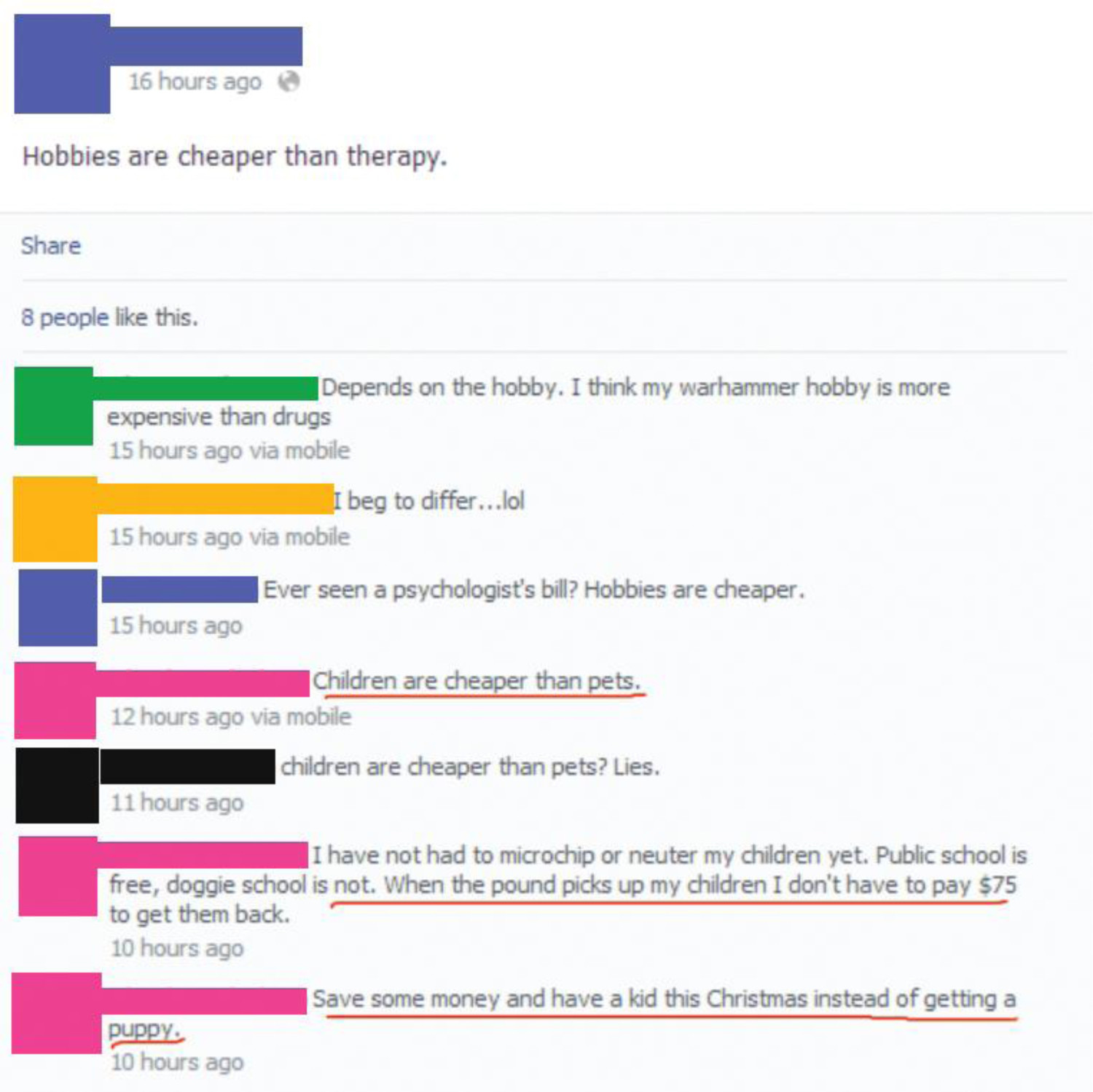 Ever hear of a puppy born of a virgin birth? Babies are better gifts! (Via)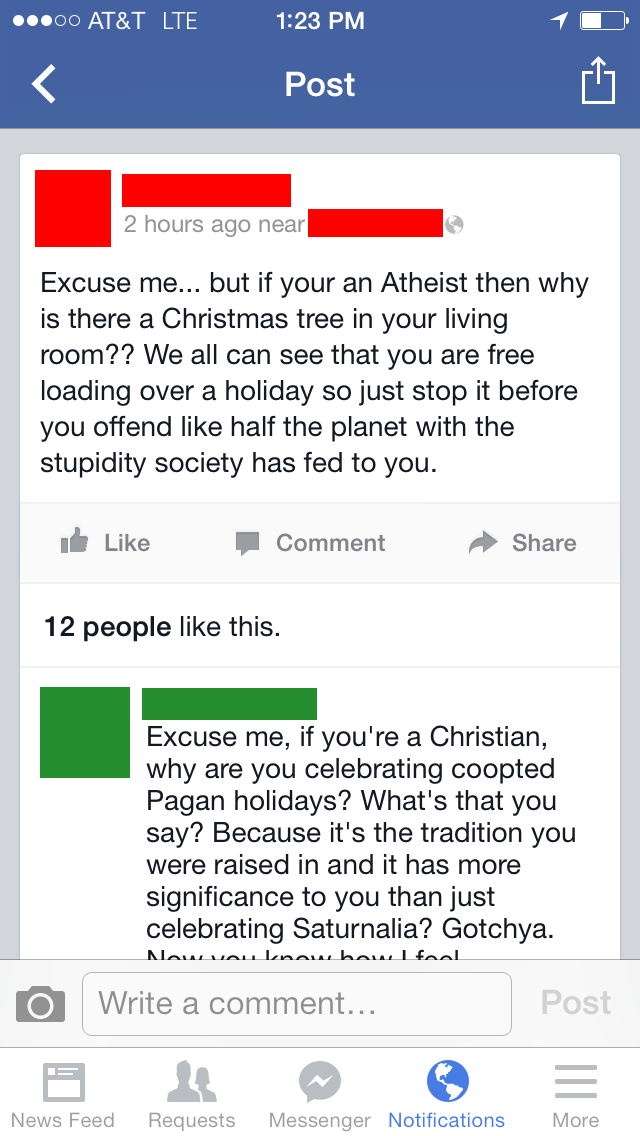 These two will continue like this through New Year's. (Via)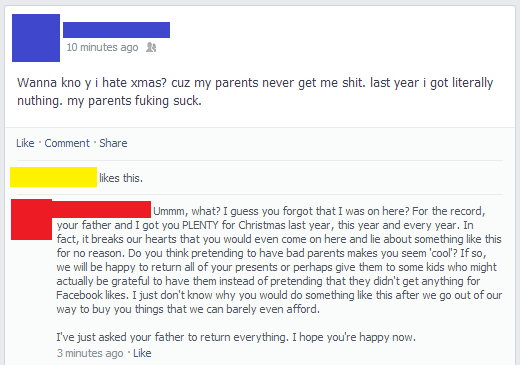 A Facebook status came true. Christmas miracle! (Via)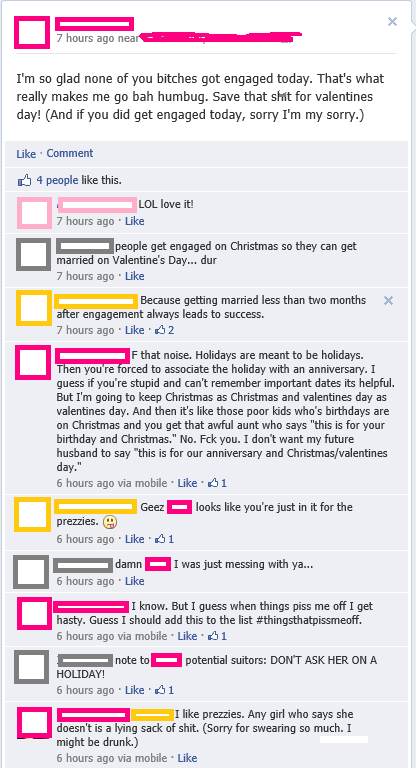 Easy with the festive good tidings gang. (Via)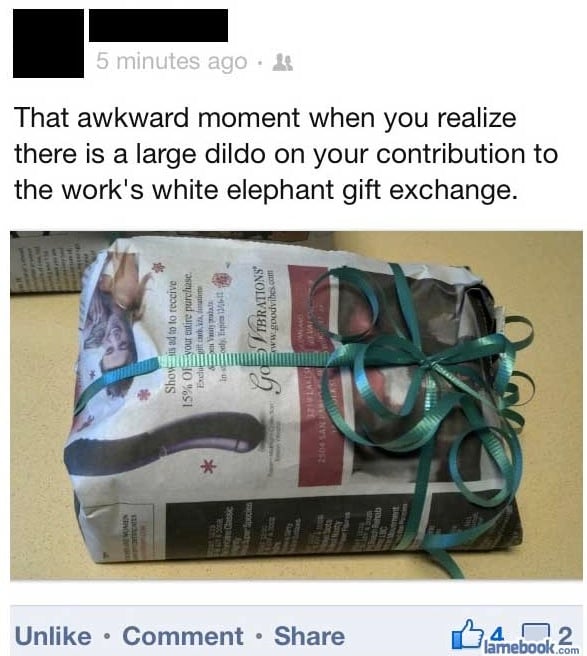 That regifted applesauce cake is going to be a huge disappointment when it's unwrapped.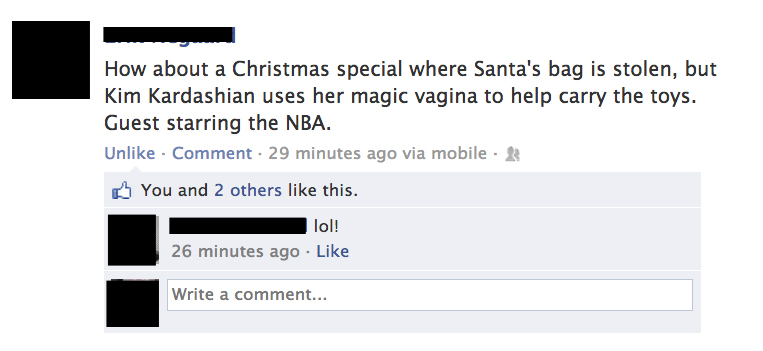 This is why she spent all year doing her Kegels. For the kids.


That used to be called Myrh. Just awful.


Maybe you should focus more on the "secret" part of it.


You have to watch porn on your Dad's phone? This is why we need to keep the public libraries open on Christmas.

What about a handmade Coupon For Three Hugs And Two Years Of Indentured Servitude?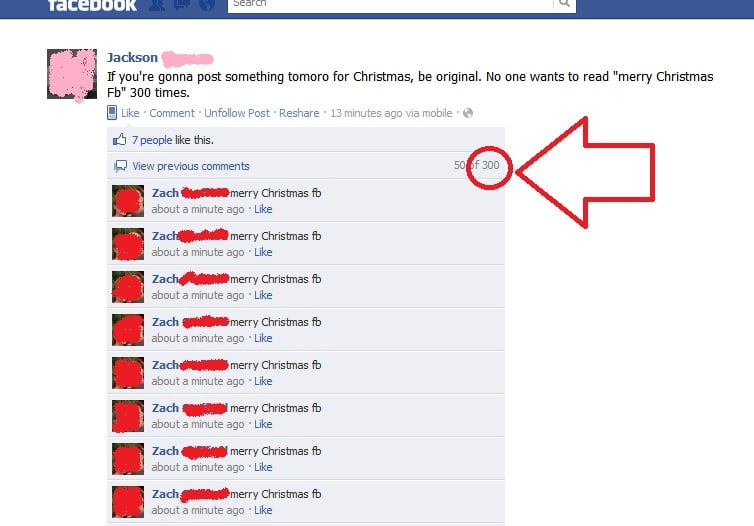 Someday this will be featured in the Museum of Modern Art.



Angels always say they love you, but then they just leave you with a Savior to feed.


To be fair, that was what science promised her generation the future would be like.



Santa is bringing someone remedial spelling books this year.



Touche. *cue atheist smartass following up with Yule information*