"And your dead will rise to reenact the Nativity and eat the living." - Rev. 20:13
The Christmas tradition of building or physically reenacting the birth of Jesus and the arrival of the Magi has, according to some Christians and a lot of Fox News, come under a lot of fire recently. They'd probably have an easier time, however, if so many of the displays weren't tacky, lit up with several thousand watts or in the case of these creches, extremely creepy. This is the friendly fire of the nativity scene: some are intentionally weird, others go past sappy into disturbing, and some are just out of their minds. Check out these wonderful travesties against the birth of the babe of Bethlehem.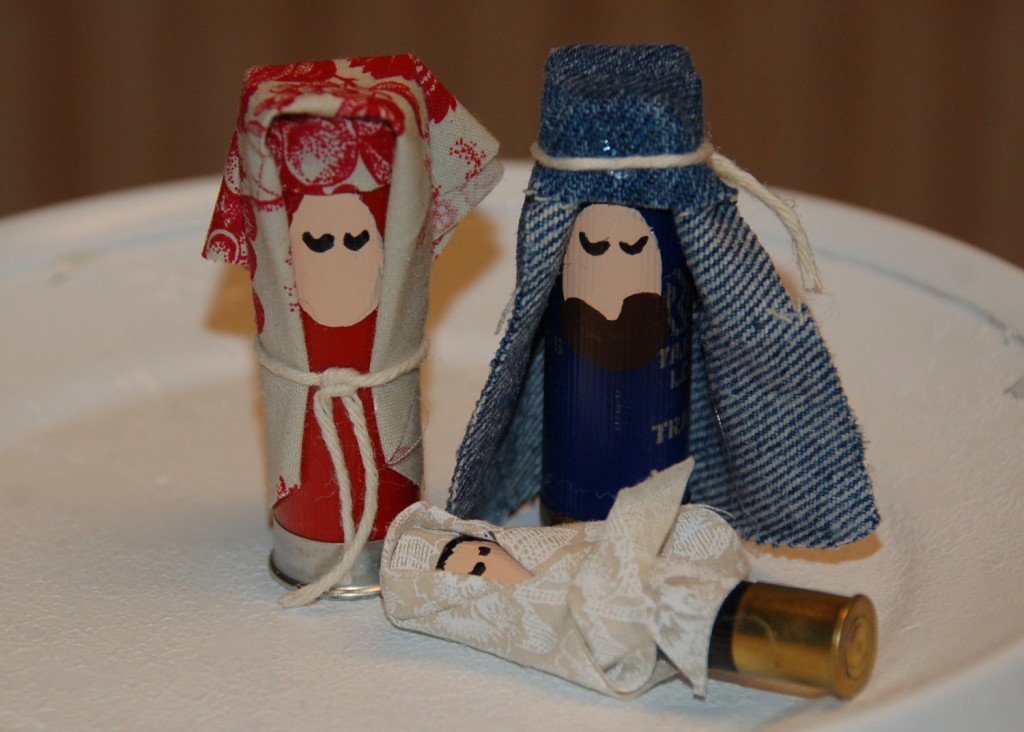 Shotgun shells. As in "And Jesus said, tell thy neighbor to get off your land or eat lead."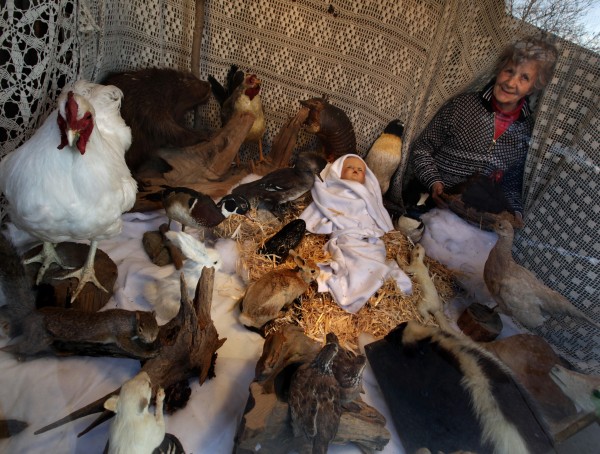 Like Jesus, all these animals died to give this lady something to do during the holidays.


"Forgive them, Father. They're friggin' nuts."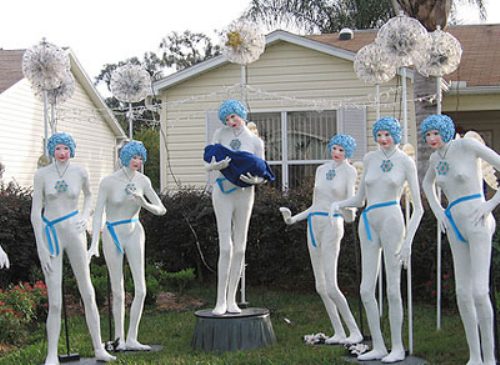 If this is true, you can see why Mary decided "it was God" was way easier to explain.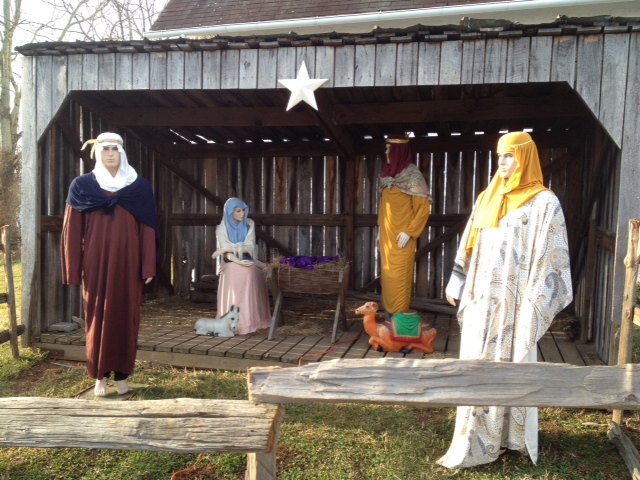 Come to Macy*s now for 20% off the latest Bethlehem fashions.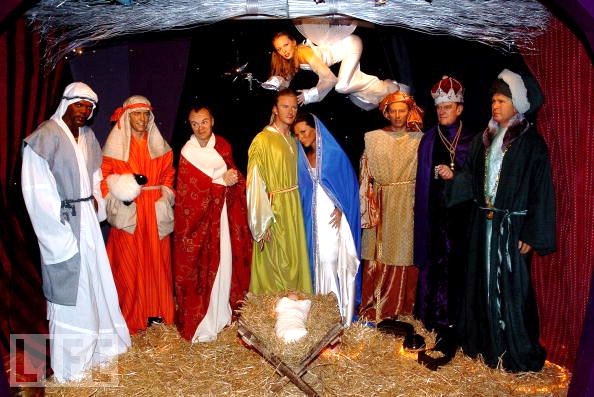 Sam L. Jackson, Hugh Grant, Graham Norton, The Beckhams, Kylie Minogue, 3 politicians.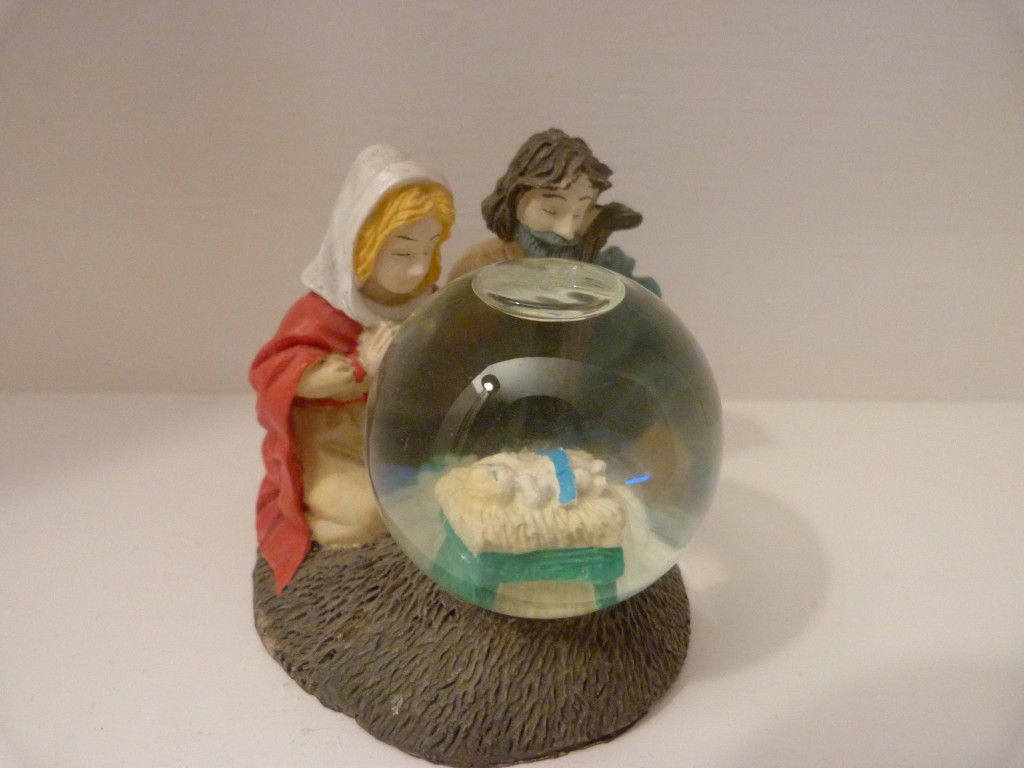 Mommy, why are Joseph and Mary drowning baby Jesus? Seriously, why does this exist?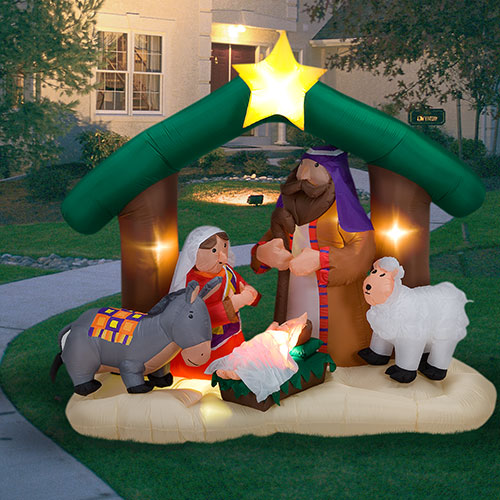 Maybe a shell of hot air that will deflate before your child's eyes isn't the best metaphor.