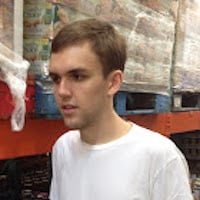 Filed by Bijan Samareh

|

Nov 02, 2015 @ 12:40pm
An Ohio frat was suspended for "serenading" a sorority with a nude pic-centric rendition of "Hey Jude." The song was changed to "Send Nudes," and the lyrics were altered from a heartwarming message of comfort for a heartbroken child to a plea for nude pics. If you think it's marginally funny or clever, the lyrics will surely make you change your mind:
A clip of the song was posted by student journalist Olivia Hitchcock on October 28th and has been picked up by various news outlets since. The university swiftly suspended the frat and released a statement saying that "a preliminary investigation has produced information linking the behavior to Acacia, a registered fraternity at Ohio University."
The fact that it's Acacia singing the song is of special importance because they're considered "notorious for drugging their free drinks and raping girls" by student activists. "FuckRapeCulture," a campus organization, also started a petition to ban the frat for allegedly sexually assaulting women at an off-campus house.
This has been another installment of frats being terrible.