POPULAR NOW
See More
There was an error loading Chartbeat data.
The only person on Earth who could distract the world from hating Gaddafi.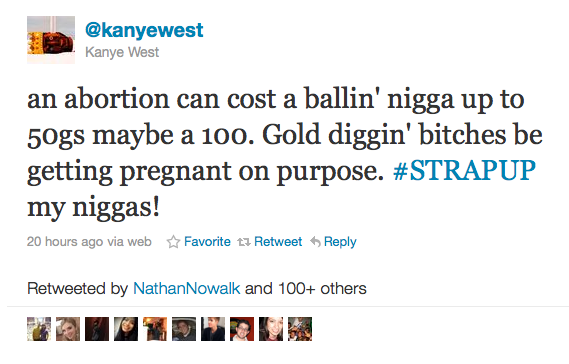 Kanye West continues to be the horrifying gift we don't want that keeps on giving. The above tweet sent the blogosphere into a whirlwind and infuriated British pop singer Lily Allen, who recently miscarried her second baby. The 33-year-old utterly tone-deaf sociopath later clarified, "It ain't happen to me but I know people."