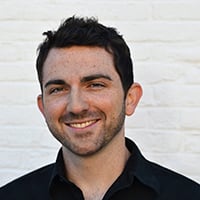 Filed by Chip Dwyer

|

Sep 08, 2016 @ 11:14am
Blogger Mel Wells was alarmed by her new Samsung phone when the front-facing camera used a default "beauty face" filter, so she posted the selfie to Instagram. She realized the default setting was airbrushing her pictures to remove her skin's imperfections, so she demonstrated just how dramatic the effect is when it's turned up all the way:
She claimed the default setting is "beauty level 8" (the highest), which definitely added a bunch of enhancement. Wells' freckles completely disappeared with the filter.
It's unclear if the default level is that high, but it can be adjusted or turned off. Wells makes a good point that people shouldn't feel the need to airbrush selfies, especially young women. However, everyone can now enjoy the fun prank of cranking the beauty level to 8 on the phones of their less tech-savvy loved ones.