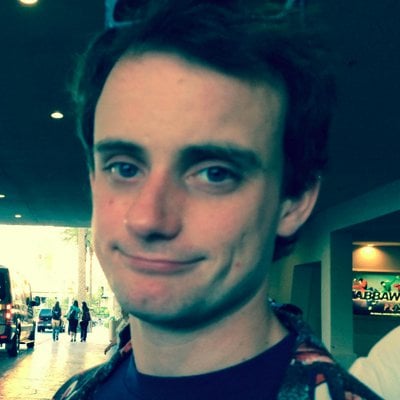 Filed by Johnny McNulty

|

Jan 12, 2015 @ 4:34pm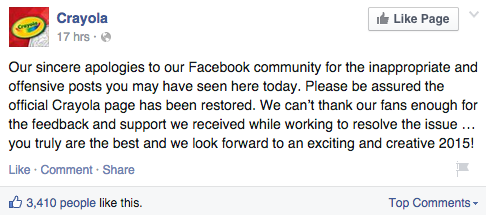 3,410 people loved Crayola being hacked. (via Facebook)
Crayola is a 130-year-old art supplies company with a 99% name-recognition rate among Americans. It has helped raise and foster creativity in seven generations of Americans. Their Crayons have left an indelible, multi-colored mark on what it means to be a child.
Until yesterday, that is, when it inexplicably started posting a bunch of bunch of smutty clickbait links to Facebook, mostly about boobs, crotches and "S33x," whatever that is.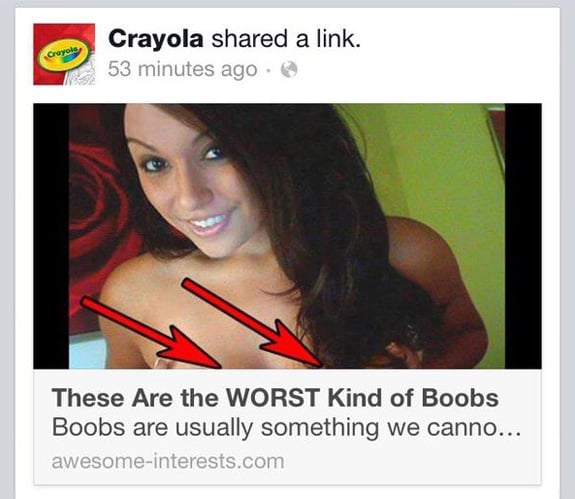 Totally. I HATE boobs with arrows sticking out of them.
Predictably, this turned out to be the result of a hack. What the hackers were after, besides sharing terrible-looking articles, however, is unclear.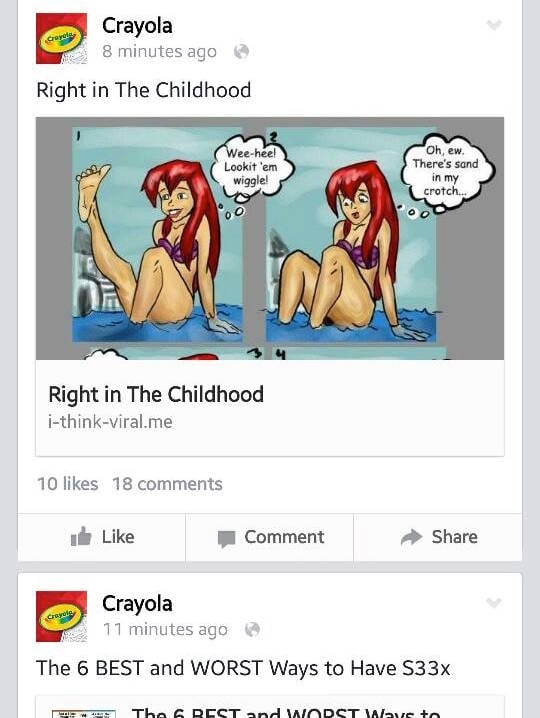 Low-quality click-trash. How I yearn for the days of hot girls in not-funny t-shirts.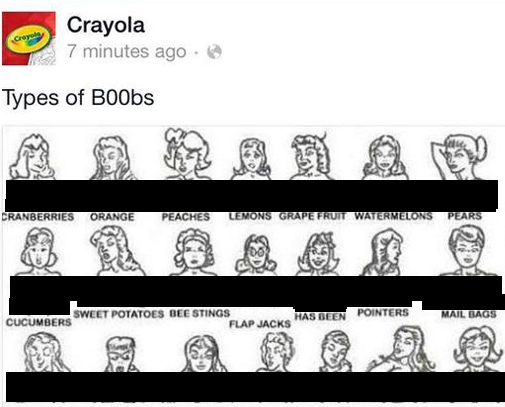 Today, I learned that Bee Stings and Mail Bags are the only non-food boob types

What was the result? It gained 4,000 new Facebook fans, almost all of them either during the hack or when news of it got out. Now, at 2.4 million fans, that's just a drop in the bucket, but you can see from Facebook's own analytics that it was a way-above-average day for gaining new fans for Crayola.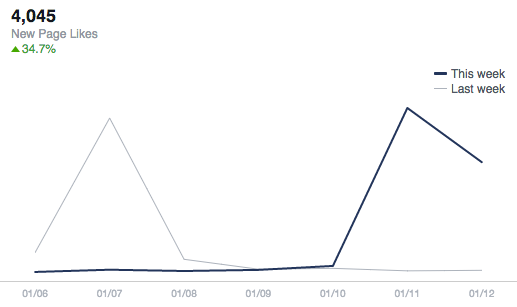 No, this graph is not part of the "types of boobs" chart.

Plus, the response of Crayola fans on Facebook was—and this is a word I almost never use when it comes to online discourse—measured, calm, and accepting of the fact that bad and embarrassing things happen, even to companies that make children's products.