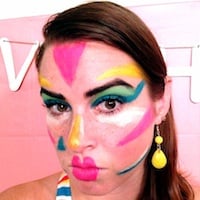 Filed by Ashley Bez

|

Jul 07, 2015 @ 4:00pm
There's a new app called WhoDeletedMe, and it will tell you who deleted you.

All keyboards should come equipped with this button. (via Thinkstock)
The answer to the age-old question "Can't we all just get along?" is a definitive, "No, because you're too annoying on Facebook." And now, thanks to Who Deleted Me on Facebook, you can find out exactly who finds you unbearable on social media. Also, it gives your ex-friends the ability to learn that you deleted them and ask you the horrifying question "Why?" which will surely haunt your waking dreams. Gone are the days of allowing your awful ex-workers' ill-informed political rants to disappear quietly into the night with a simple unfriending.
According to the site, here's the simple explanation for the dark magic of this app:
Step 1: You give it access to all your Facebook data so it knows who your friends are.

(via deleted.io)

Step 2: You allow the robots to figure out if there have been any changes in your precious list of friends.

(via deleted.io)
Step 3: Figure out who thinks you're a jerkwad.


(via deleted.io)

It's so simple, yet terrifying. Who knew it would be so easy to learn who to secretly despise for all eternity? Hopefully everyone will log on once and forget about the app more quickly than we forgot about that crappy age-measuring thingy. I hope people don't use it because I like to "clean up" my friend list more often than I clean my actual apartment, and the idea of getting called out my by former "friends" is already giving me a panic attack.