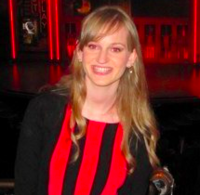 Filed by Orli Matlow

|

Jul 22, 2016 @ 1:30pm
Jen Selter, an Instagram-famous butt model who has a butt and takes pictures of it, was summoned for jury duty, but got her ass out of it.
With 10 million followers, Selter's butt is Instagram's most renowned derriere, and Selter got out of her civic responsibility of jury duty by using the same superficiality that made her and her butt famous.
"She told the judge she could not serve because she grew up with ADHD and she judges people by their body language," the New York Post reports. "She got let out."
Come to think of it, being too shallow could certainly impair one's ability to be an impartial juror. It's refreshing to hear someone own up to how their superficiality might prevent them from contributing to the courtroom.
Plus, points for self-awareness.
Since you clicked the article and made it this far, here are some more pictures from her Instagram.