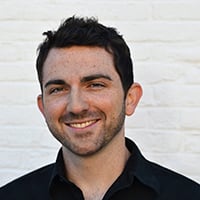 Filed by Chip Dwyer

|

Dec 08, 2015 @ 6:20pm
Mark Zuckerberg posted a photo of himself with his daughter Max on Facebook. It's his first solo pic as a papa after the announcement with his wife Priscilla when their daughter was born. It's also the beginning of Zuckerberg's inevitable descent to becoming just like everyone else on Facebook. It'll start slow, with the baby pics, and then before we know it he'll be joking about the purchase of their first minivan, followed by an onslaught of pics from his first 5K race. But until then, this photo is very touching, and it's awesome that he's thrilled to be a parent:
It's also nice to see that Zuckerberg is actually using his paternity leave. It would have been tough if that picture was clearly taken underneath a conference room table, or next to a laptop with a bunch of code on the screen.